This Bulova was purchased by my Brother in 1970 for my Father's birthday. He bought it in Hong Kong while on R&R from Vietnam. I had the watch repaired and the dealer said he had never seen a Bulova Ambassador that said waterproof nor one with a screw in the back of the case. He thought that it may have been an overseas model only.
Here is what I know.
It is an 18k gold watch with a 1966 year code on the case. It is a 30 jewel model.
I was told that the screw is because it is an N2 filled watch but I don't know if that is right.
In my search I have only seen one other like it and it was said to be a 1960 model.
Here are the photos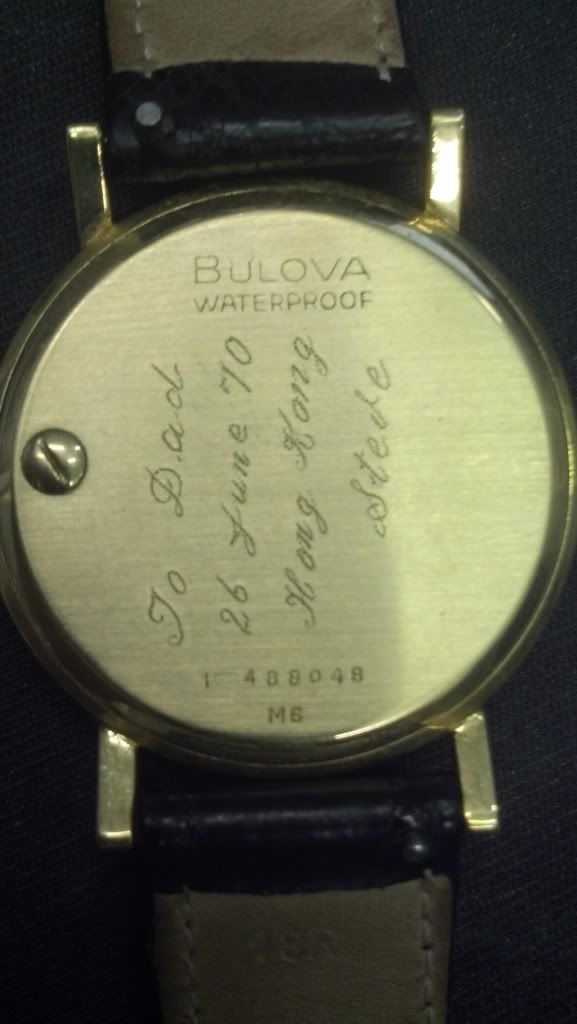 Thanks for any information.
Hans